Surface Duo News, Photos, Videos and Tweets
Uber's CEO pushes back against a potential reclassification of drivers, a former COO sues Pinterest and Microsoft reveals details about the Surface Duo. This is your Daily Crunch for August 12, 2020. The big story: Uber CEO says CA shutdown could be necessary…
surface duo
- TechCrunch
3:20pm PDT - August 12th, 2020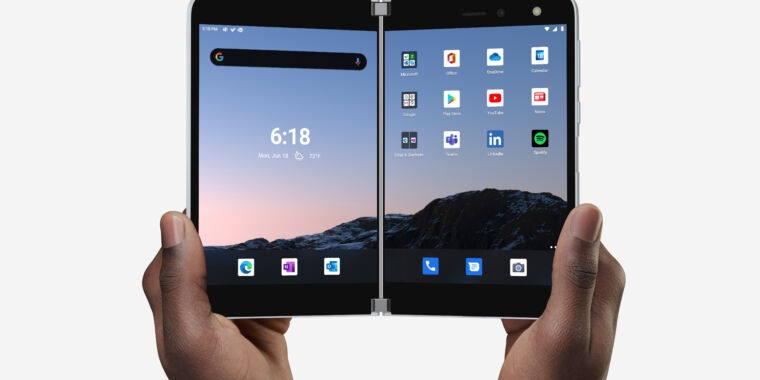 The Duo finally has a price and ship date, but the spec sheet raises a lot of concerns.
surface duo
- Ars Technica
10:17am PDT - August 12th, 2020 Microsoft is launching its Surface Duo Android phone for $1,399 on September 10th. Preoders start on August 12th, and the dual-screen device will be available in the US only at launch.
surface duo
- The Verge
2:05am PDT - August 12th, 2020